Great Seating in a Large Cabin with Great View
The 3 to 6 person Aurora-90 Series are subs in the 9100 kg weigh category with an extra-large cabin that offers different interior options. Featuring a spacious cabin for 5 or 6 persons, this sub also offers the option of a VIP 3 person seating arrangement that can be swapped out to a 5 person seating. These subs can be depth rated between 100m to 1000m deep depending on the number of occupants they need to hold.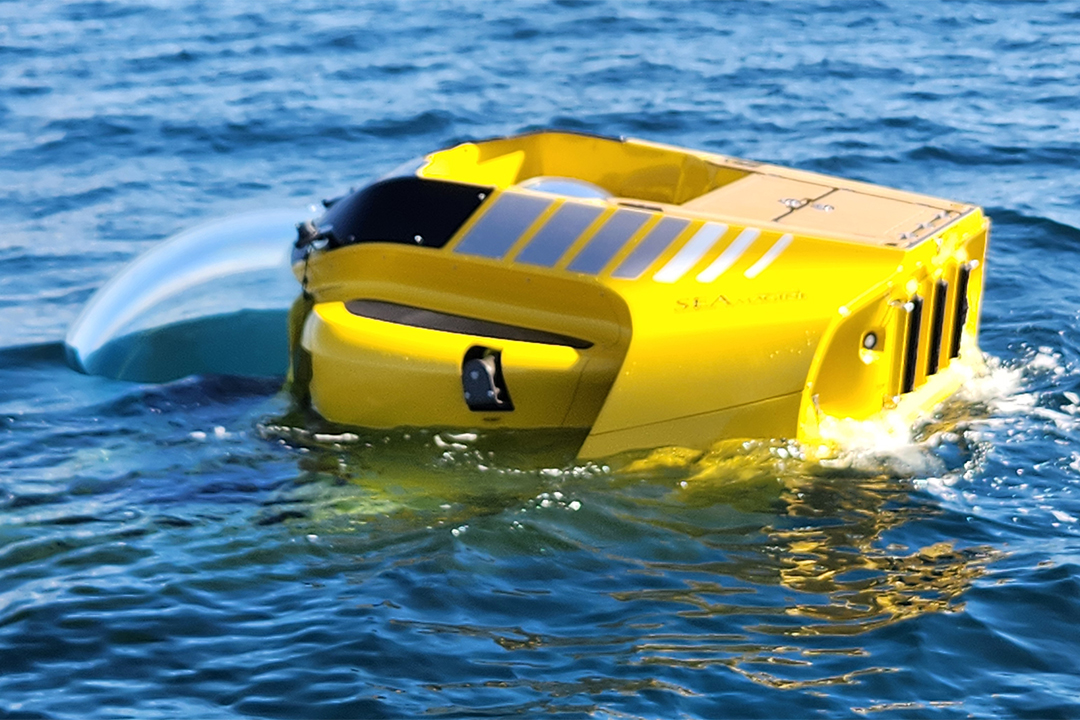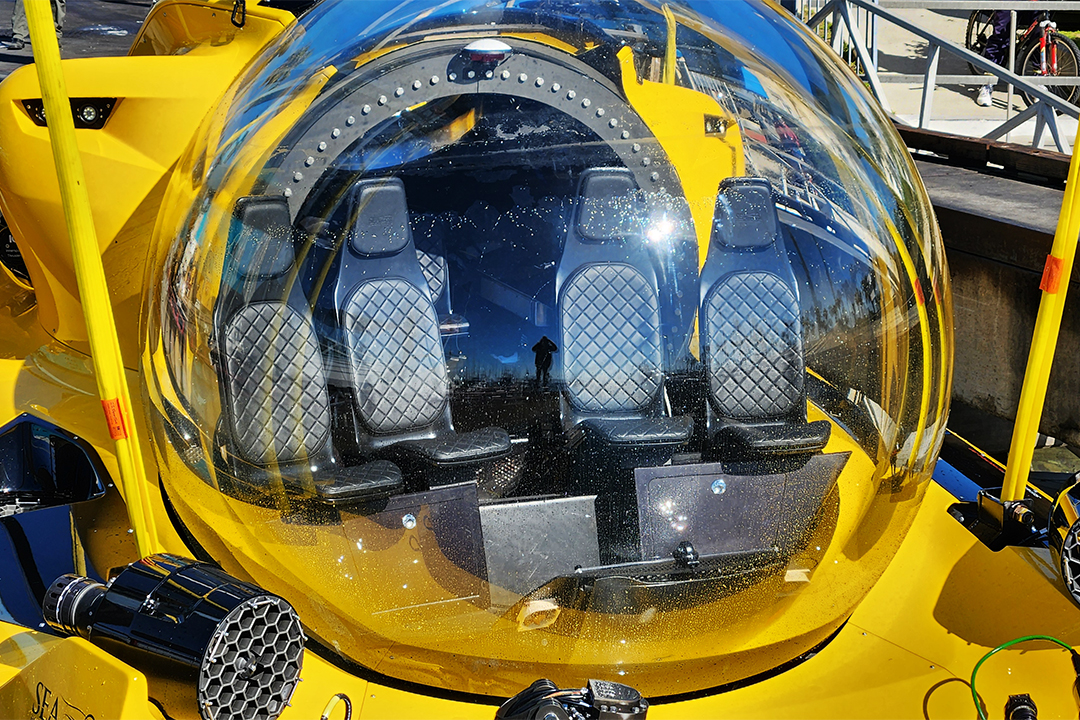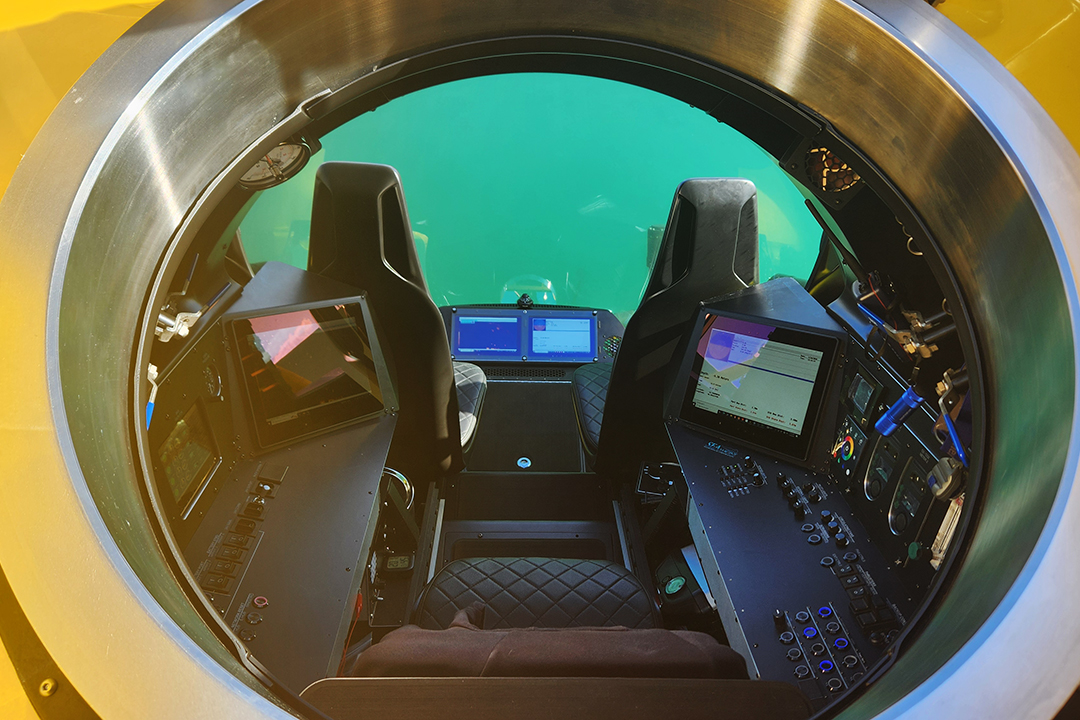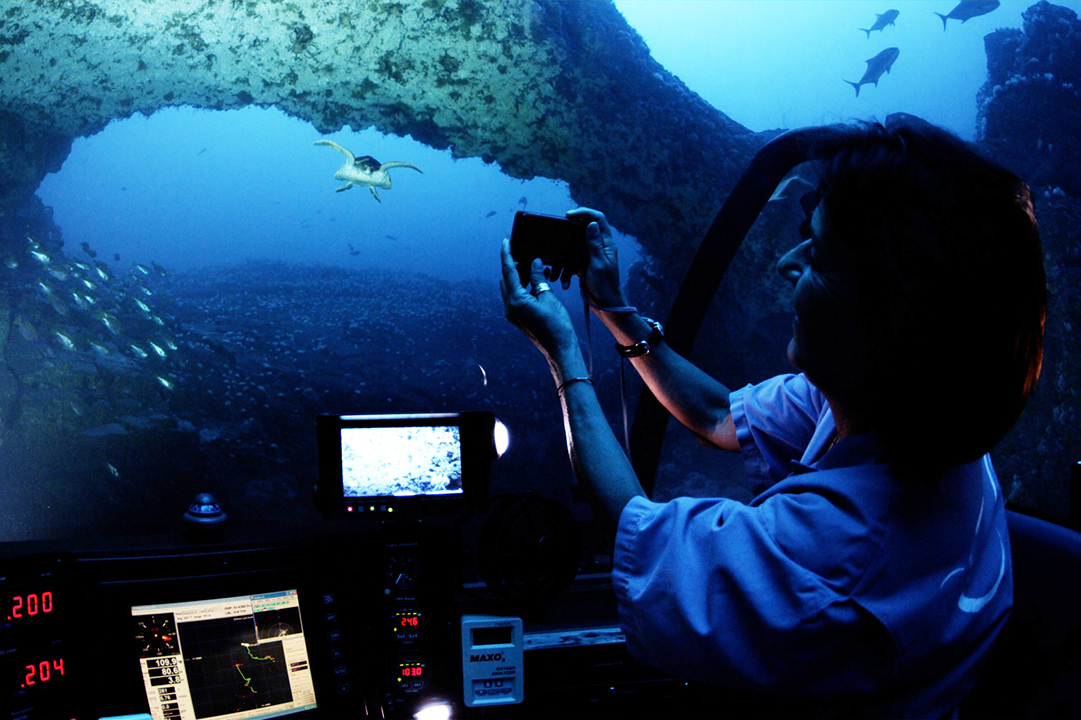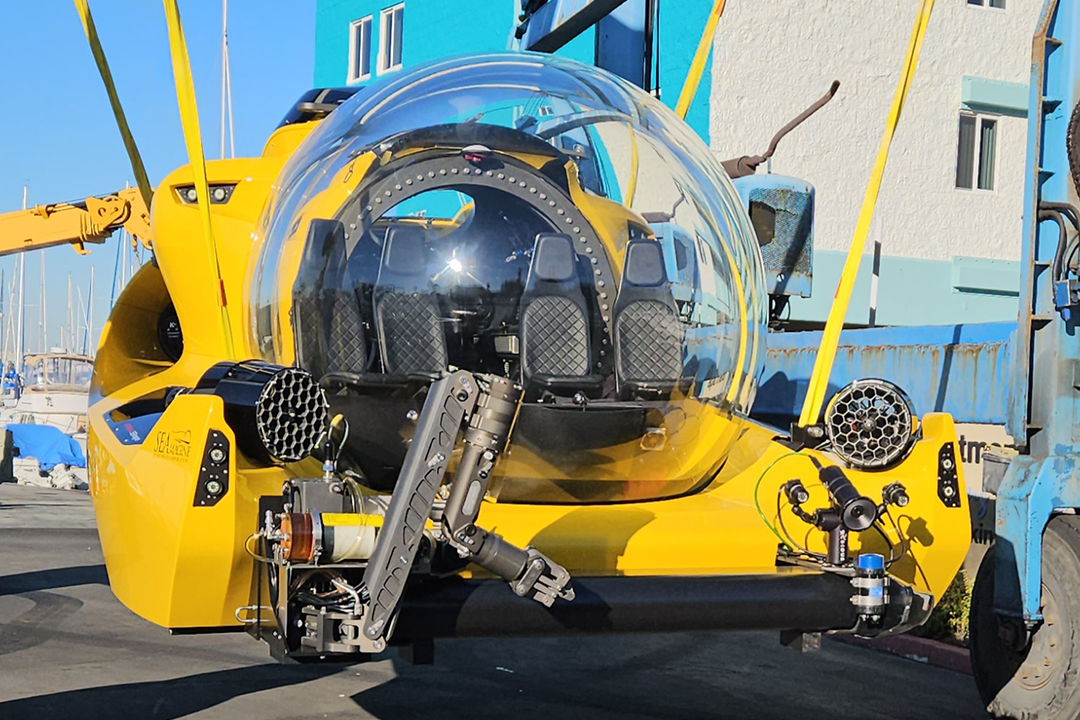 The Aurora-90 Series features a large acrylic cabin with a spacious front-row seating for all the passengers giving them a majestic field of view. These subs, as with all SEAmagine's submersibles, offer powerful propulsion, have a great boarding arrangement, robust construction, unmatched reliability, and can be equipped with a wide arrays of cameras, robotic arms, and scientific tools.
The Aurora-90 Series
The Aurora-90 series are submersibles that feature an extra-large spherical window with a rear metal hull section that together form these subs' spacious cabin interior that can hold 3, 5 or 6 people depending on the selected depth rating. These submersibles' extra metal hull section behind the window provides precious additional interior space and gives room for the passengers to all have front row seats in the bubble with the pilot located in the center rear section. The Aurora-90 submarines offer an optimal launch weight under 10 tons with a maximum depth rating of 1000m.
For diving depth up to 1000m, the Aurora-90 subs are superb for leisure or tourism hosting 4 to 5 passengers in addition to the pilot. The 500m depth rated configuration of this series has the option to have two interchangeable interiors, between a 3-person VIP seating arrangement and a 5 person seating arrangement. The Aurora submersible entry arrangement for passengers is superior to all other submarine concepts. The top deck, made of synthetic teak, offers an excellent boarding platform supported by two retractable hand rails on each side.
A staircase leads passengers to the large entry hatch and two additional steps in the cabin extend the upper staircase all the way inside to the cabin floor. With four vectored propulsion thrusters on each corner plus two vertical thrusters, the Aurora subs maneuver in all directions much like drone. Our thrusters are capable of providing practically the same amount thrust force in both forward or reverse flow directions giving the vessels this excellent agility with strength. This important characteristic allows pilots to safely drive up close to reefs, walls, seamounts, or structures for exceptionally close viewing.