Exceptional Submersibles for the Leisure & Yachting Sector
SEAmagine offers a series of superb 3 to 6 person submersible models specially designed for the yachting sector. These submersibles have exceptional design features, they have uncompromising focus to using only the best materials, and each sub is fabricated with detailed workmanship. Our semi-custom approach assures that we provide a perfect fit for your yacht and that all occupants have spacious comfort with a fantastic panoramic view. Our highly-dedicated team of experts provide effective support worldwide to help captains and crews maintain and operate our subs to the highest standards.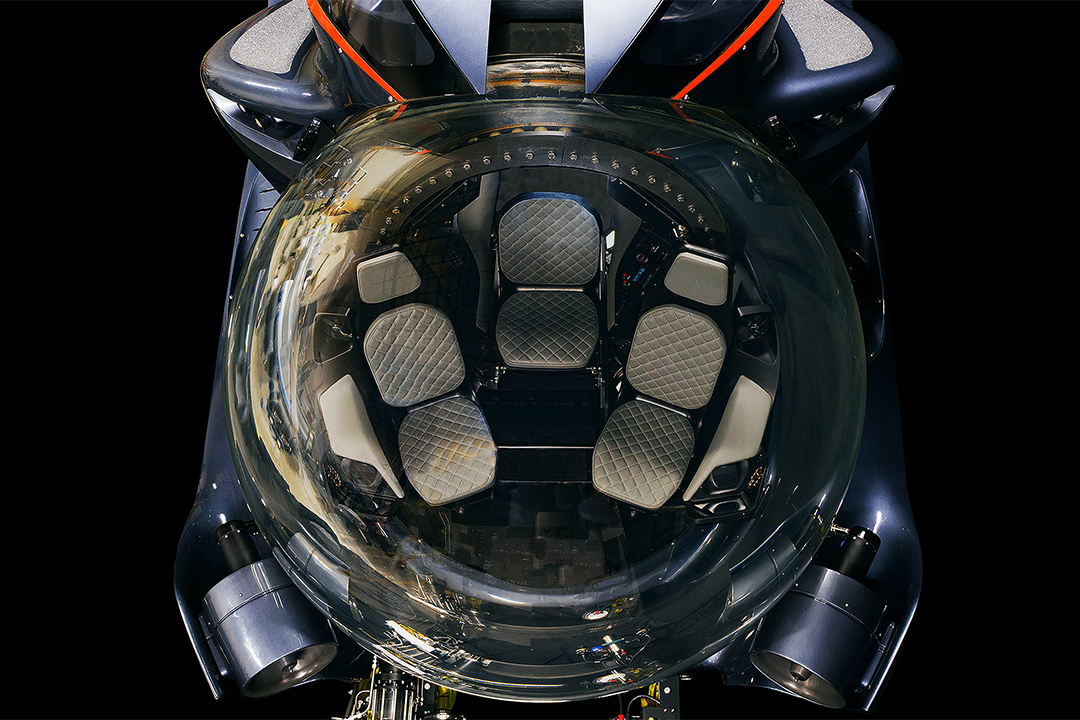 Comfortable and Spacious Interior Seating
The Aurora submersibles have a large spherical window at the front and an extra rear hull section that provides important additional space to the subs' interiors. This design feature provides for far more comfortable and spacious environment for the passengers than just a single bubble with a hatch on top. The passengers' custom leather seats are designed specifically for this particular submarine interior to maximize comfort while ensuring the optimum ergonomics.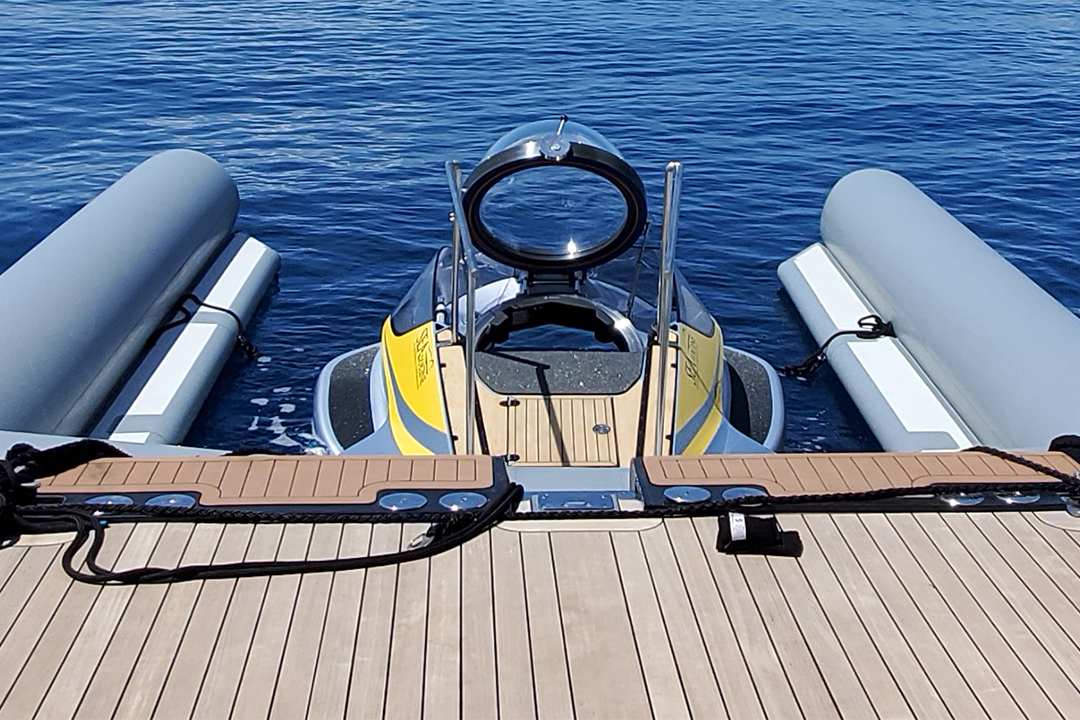 The Smartest & Safest Boarding Arrangement
The Aurora submersible entry arrangement for passengers is superior to all other submarine concepts. The top deck, made of synthetic teak, offers an excellent boarding platform supported by two retractable hand rails on each side. A staircase leads passengers to the large entry hatch and two additional steps in the cabin extend the upper staircase all the way inside to the cabin floor.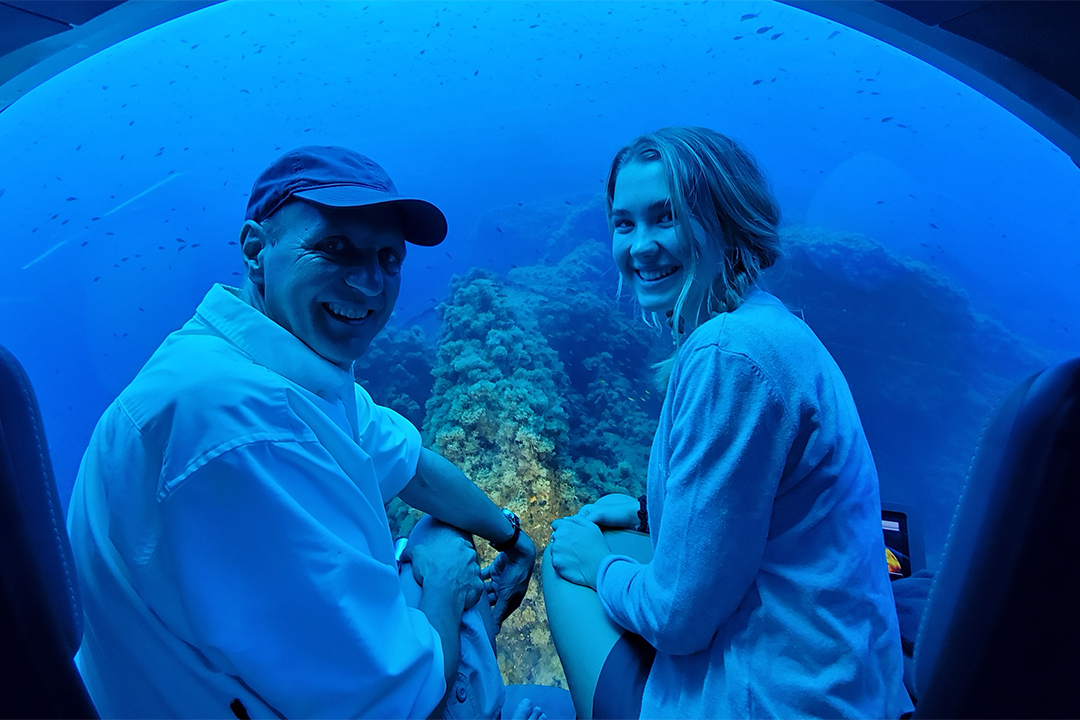 Exceptional Panoramic Underwater Views
The Aurora designs feature large and spectacular acrylic windows that, not only provides a comfortable and spacious interior, but also give people an unmatched all-encompassing underwater viewing. The bubble has no hatch on top of its dome and there are no large front pontoons structures obstructing the peripheral views. All these points provide the occupants a far better overall underwater view as well as real up close viewing ability.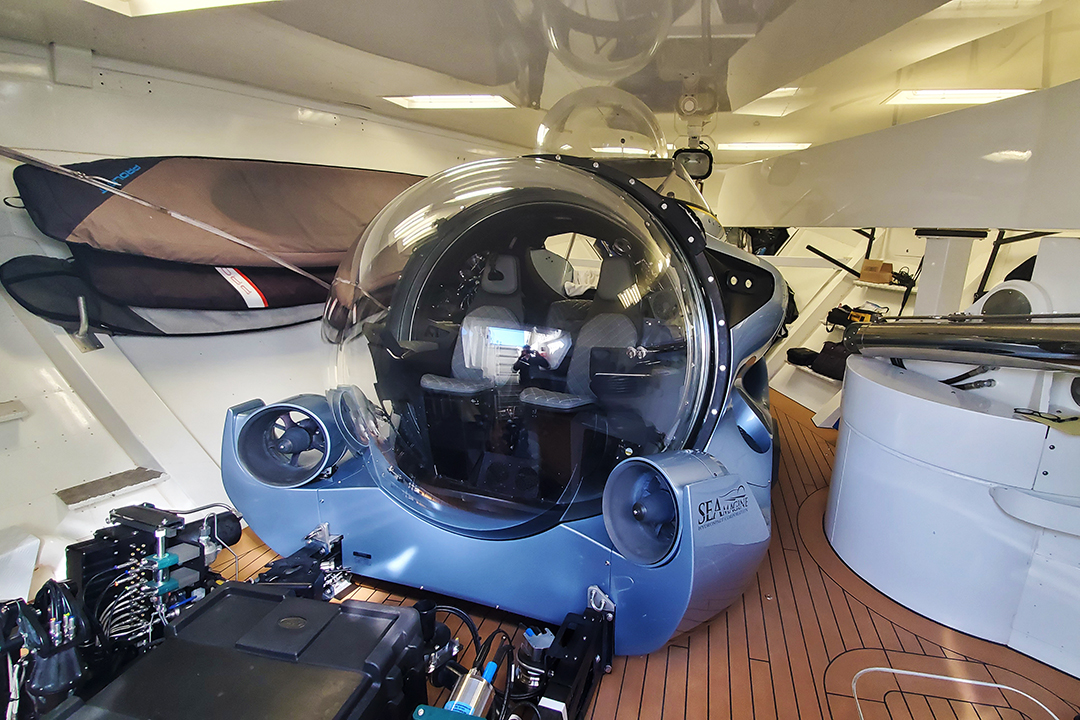 Our Compact Models Can Be Fitted in Tight Storage
SEAmagine offers an exciting 3 person sub for those yachts with tighter storage spaces. The Aurora-3C submersible has a compact size and a low height making it simpler to store inside a yacht's garage. Its low weight makes it also easier to launch and recover without the need of large rated cranes. Despite the compact exterior, this sub offers the most spacious interior of any sub in this weight category.