Powerful Small Submersibles for Challenging Missions
The Ocean Pearl submersible is an ABS Classed robust mini-submarine for 2 persons (1 pilot + 1 Passenger) with depth rating options of 100m or 380m. This powerful professional sub, equipped with an array of subsea tools, is ideal for commercial work, underwater surveys & inspections, and underwater interventions.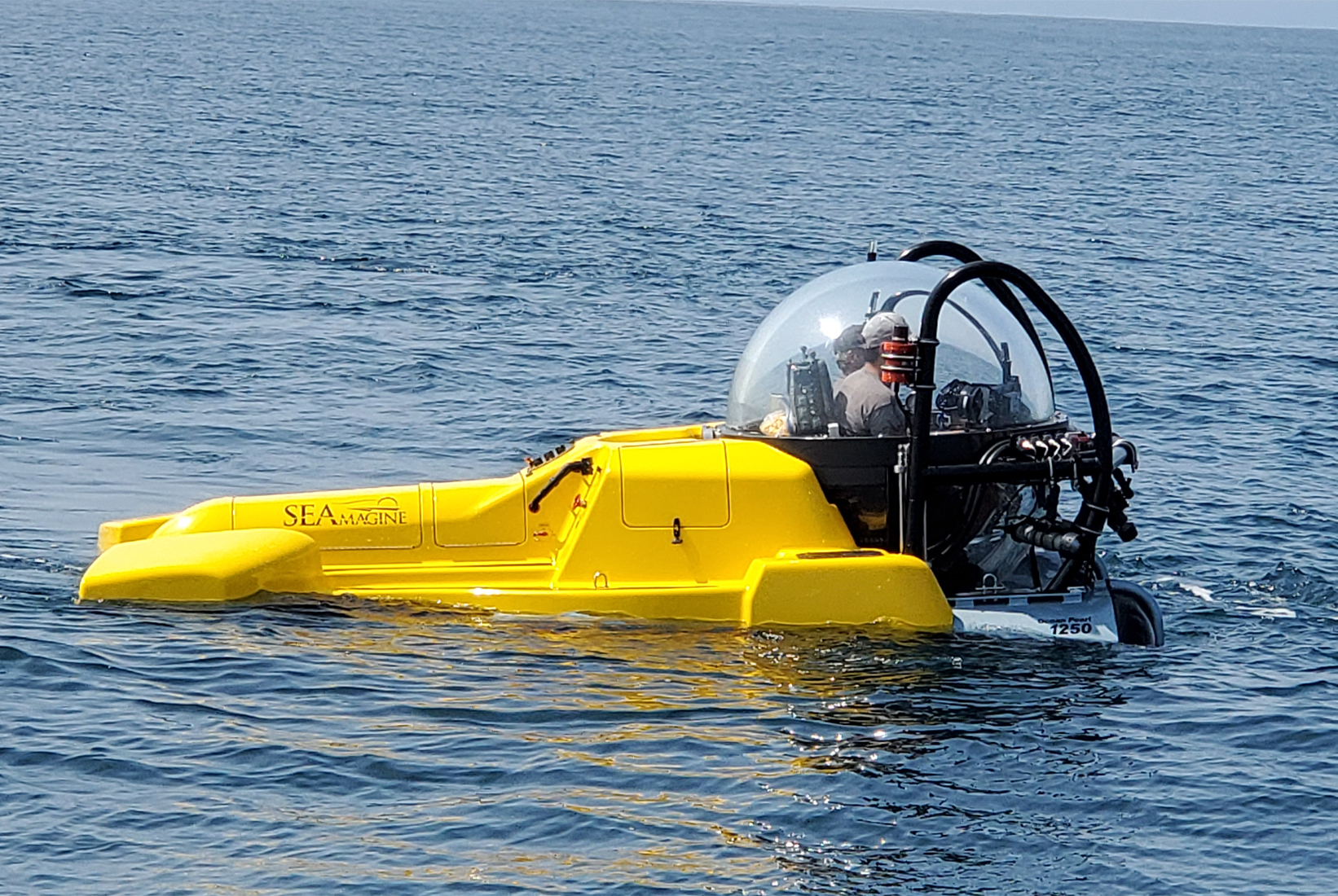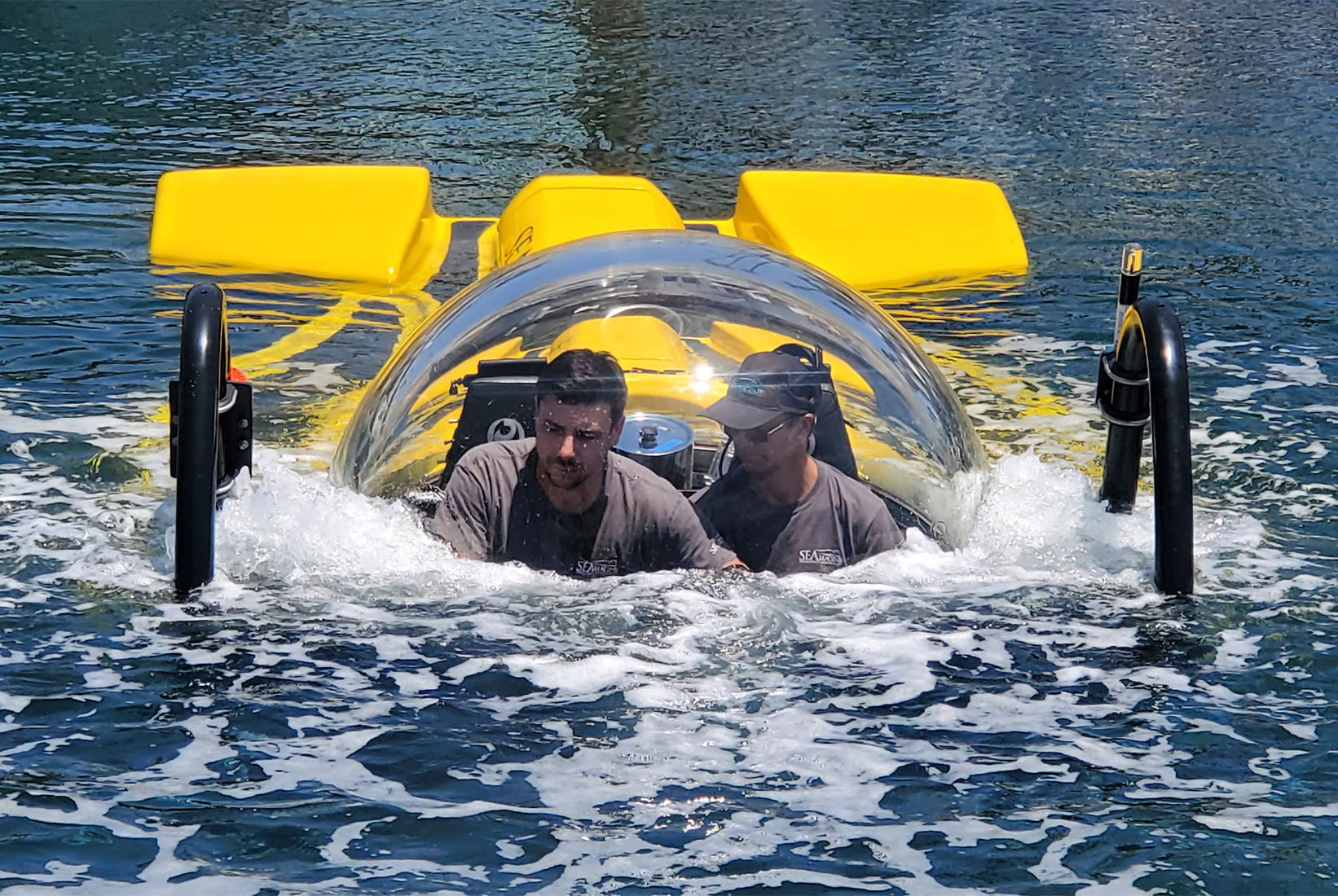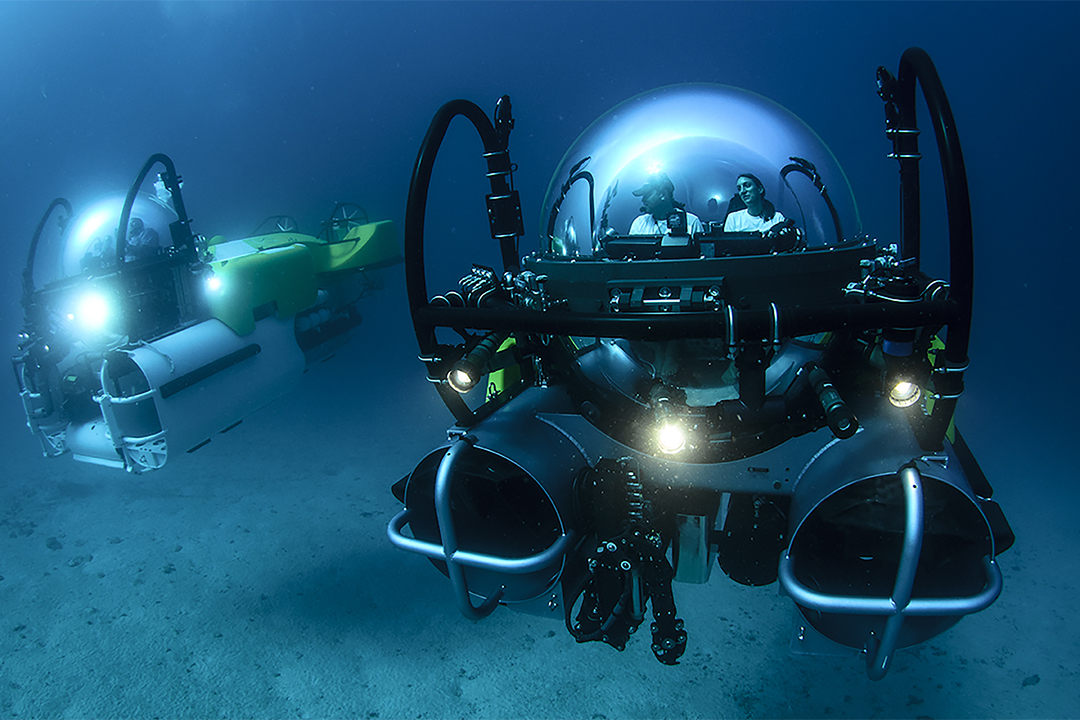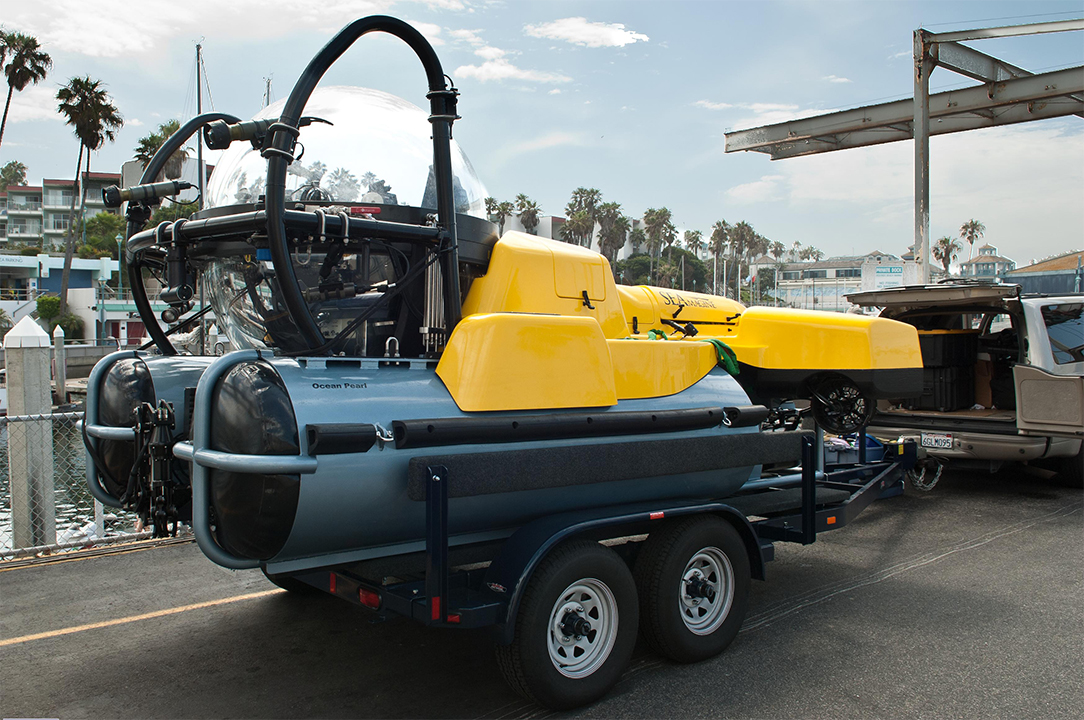 Built to withstand the harshest sea conditions, the Ocean Pearl is a great workhorse, highly modular and practical with powerful propulsion. This manned submersible is ideal for work and for keeping field operational logistic simple and practical.


The Ocean Pearl
This manned submersible is highly suited for rapid deployment from shore or offshore. Unlike typical submarines, the Ocean Pearl model has an extremely low draft and it can be driven on the water's surface in very shallow water. The sub is readily transported on land by trailer can even be launched from shore using a regular boat ramp. The Ocean Pearl cabin opens fully in half as a clamshell and thereby offering an especially large entry and exit hatch.
The Ocean Pearl is highly modular and can be equipped with a wide range of subsea tools to respond to various underwater tasks. From robotic manipulator arms, camera systems, sonars and acoustic imaging equipment, this submersibles has power and agility. The sub also has a comprehensive underwater navigation system including DVL, USBL, INS, GPS, and surface tracking equipment, to ensure accurate underwater positioning and perform precise survey grids.
This small submarine has considerable spare buoyancy ballast that permits high payload recovery. Additionally, the sub can readily hover at a specific location and accurately maintain its position, ideal for a for underwater intervention work. The Ocean Pearl is a highly effective submersible that requires only basic maintenance and is engineered to keep its core systems to their simplest form ensuring that crews operating the sub can easily maintain the vessel.