WHY SEAmagine
SEAmagine has a nearly three decades-long history of producing extraordinary submersibles and delighting clients worldwide. With over 12,000 dives performed on SEAmagine subs, we have more dives accumulated on our submarines than all of our competitors combined. We produce the world's superior submersibles based on our unmatched portfolio of experience, a solid track record of unbeatable innovation and design features, remarkable reliability, dependable long-term support, and proven client satisfaction.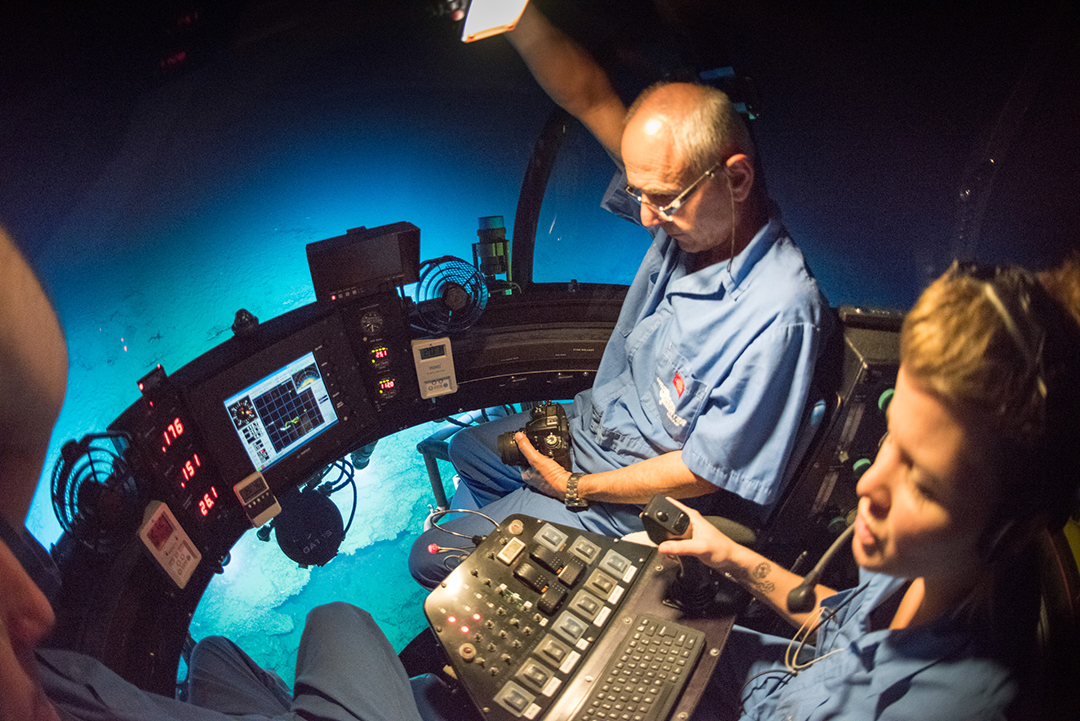 The Distinct Leader in Reliability
The reliability track record of SEAmagine submersibles is beyond comparison with any other submersible operating within the world today. We have clients who have performed over 3,000 dives with their SEAmagine vessel over many years without ever once incurring any lost time due to technical problems with their sub. This is a phenomenal testament to our superior designs, solid engineering, and the expertise we have earned over nearly three decades in pioneering the submersible marine sector. SEAmagine now offers the 5th generation of our submersibles that represents the culmination of our extensive experience as well as our tried-and-true, unrivaled track record for excellence and dependability.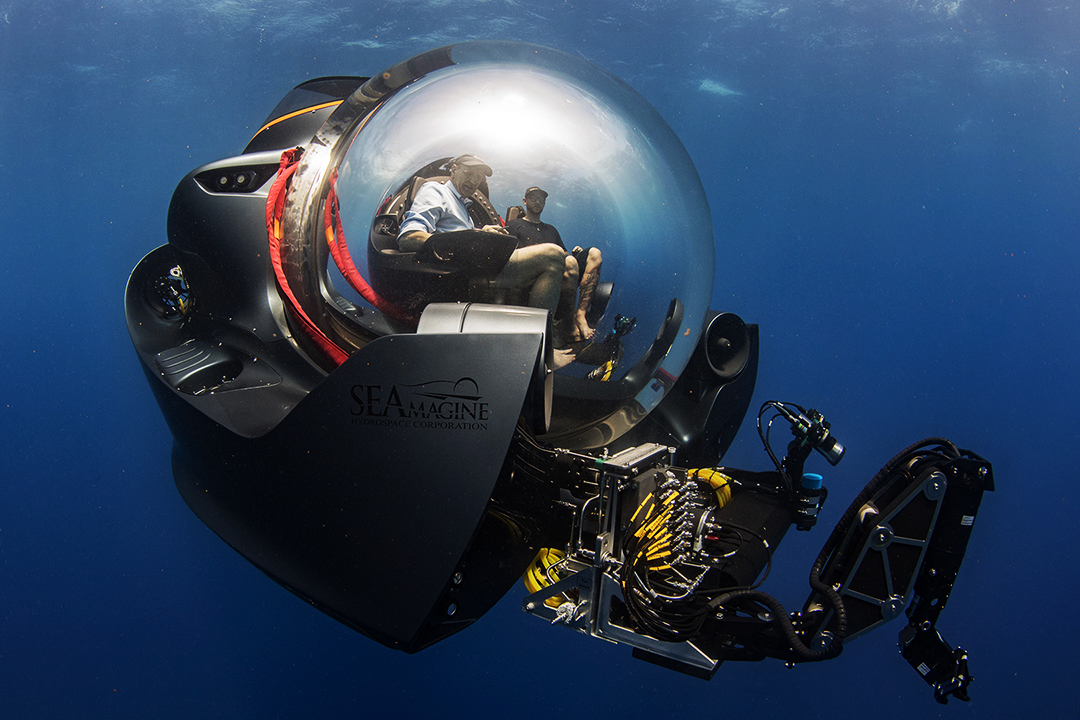 Outstanding Design & Performance
In addition to being unequaled in reliability, our submersibles have unmistakably unique design features and outstanding performance characteristics which elevate them above other concepts. SEAmagine subs offer passengers an incredibly stunning 360-degree cabin view, superior boarding arrangements guaranteeing safety and ease, and far more powerful propulsion thrusters than any other sub on the market. Our subs use the best lithium-ion pressure balance batteries available, and are built using the top premier materials for the marine environment. Our submersibles are fabricated with extreme dedication to perfecting every last detail and a focus on quality over quantity.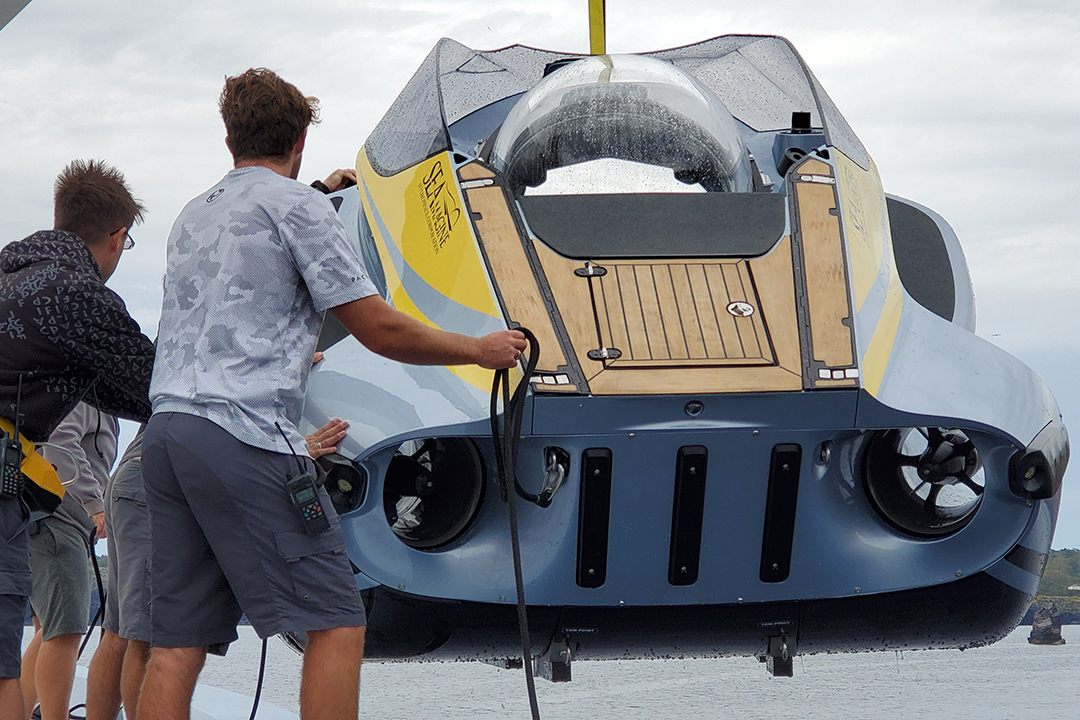 Reliable 27 Year Track Record
SEAmagine has an impressive 27-year history of providing outstanding technical support to our clients worldwide. Our highly-dedicated team of experts provides our clients with timely and effective technical support to ensure a successful operation is established from the onset and is maintained to the highest standards over the long term. Our support program focuses on preventive maintenance schedules that we provide onsite and, unlike other companies, our subs do not need to be regularly shipped back to the factory for maintenance.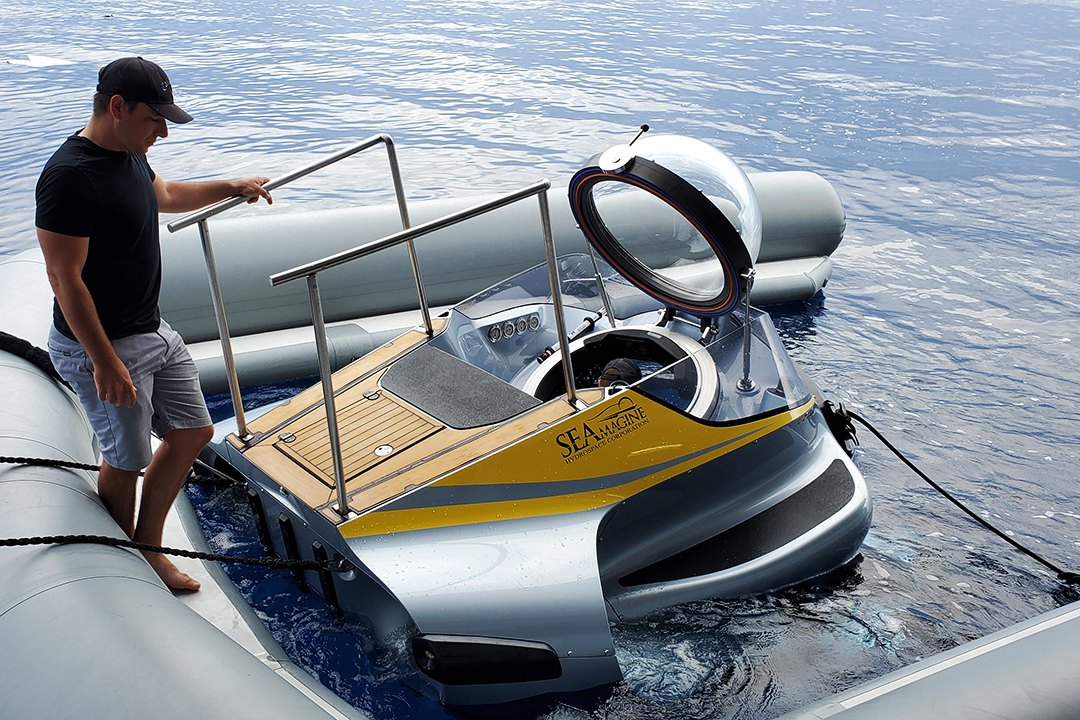 Flexibility & Semi-Custom Solutions
We understand that a one-size-fits-all approach may not be the best solution for your project. This is why SEAmagine offers a valuable degree of flexibility on the final configuration of our submersibles in light of each client's specific requirements. We have provided many semi-custom arrangements on our subs for a variety of reasons on an as-needed basis. From simplifying ship integration, to launch and recovery considerations, to modular interior seating arrangements and more, our clients' satisfaction is our goal and we offer flexible customizations to accommodate your project's specifications.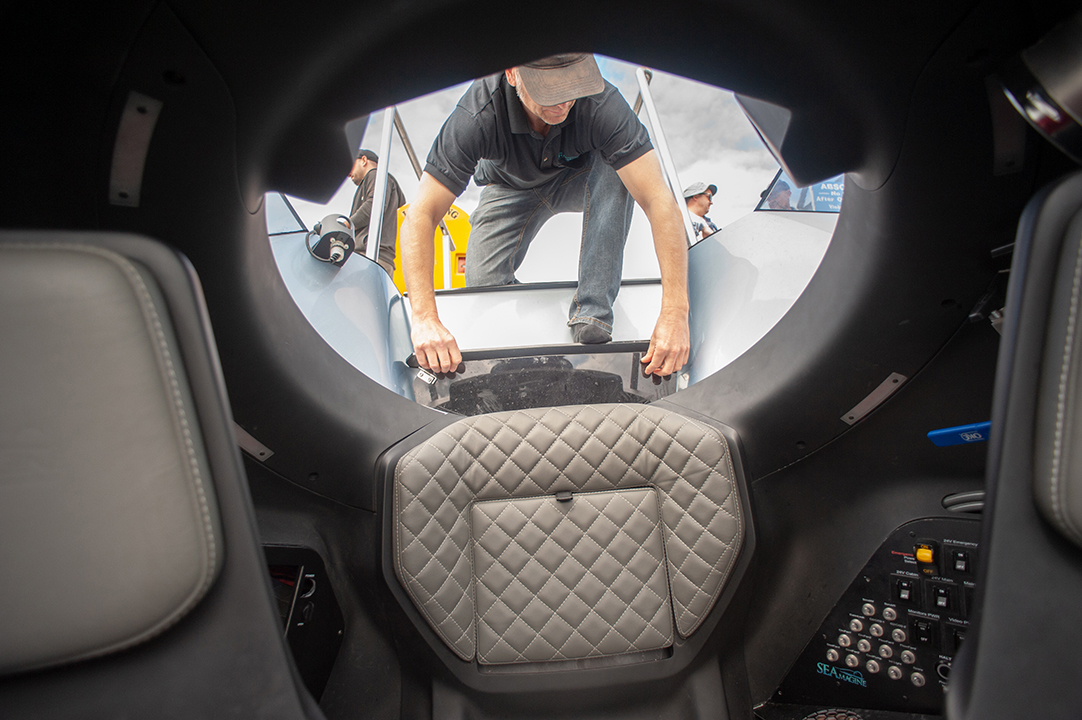 Uncompromising Quality in Fabrication
SEAmagine is focused on quality over quantity and our dedication extends to all aspects involved in the fabrication of our submersibles. Starting with effective designs, we use only the best materials that are ideal for the harsh marine environment and we apply dedicated and detailed workmanship on the fabrication of each submersible. The extensive track record of our submersibles' unmatched reliability over a nearly-thirty-year span is a testament to our solid engineering and the unbeatable quality of fabrication.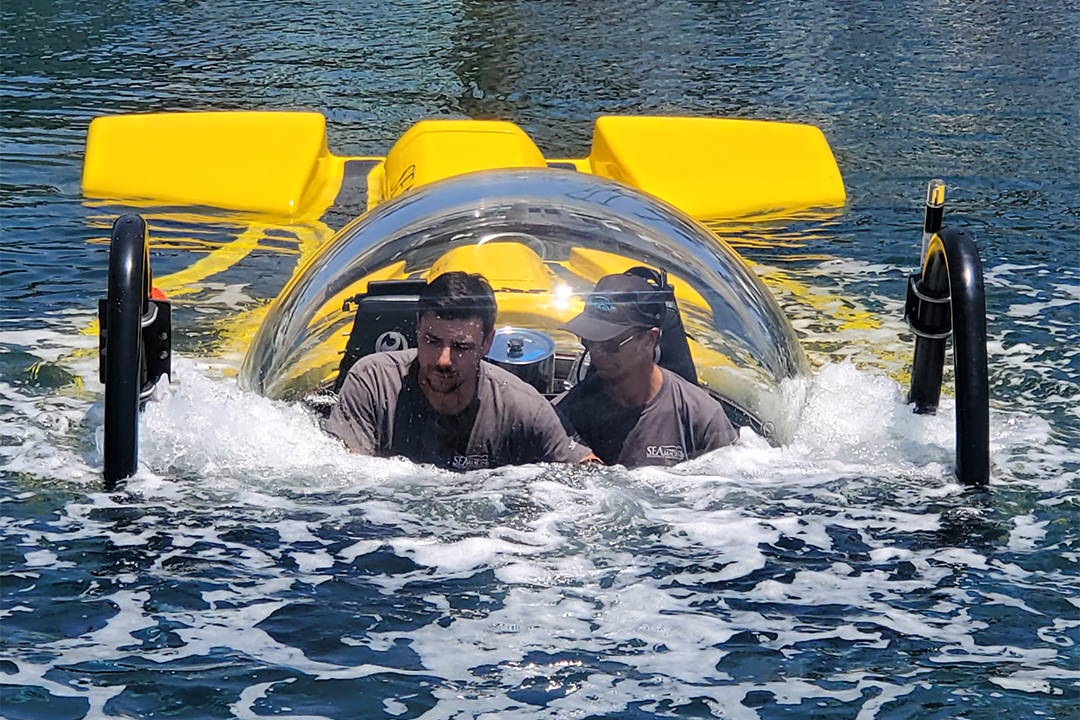 Unmatched High Usage of Our Subs
SEAmagine is the undisputed pioneer of the small submersible sector. In a time span just shy of three decades, our submersibles have accumulated over 12,000 dives—more than the total dives accumulated for all of our competitors' subs combined. The extensive usage of SEAmagine subs in the leisure, commercial, and defense sectors equips us with invaluable experience and firsthand knowhow that can only be gained at sea. This has fueled our unique ability to create superior designs which have evolved into our current offering of top-of-the-line, 5th generation of SEAmagine submersibles.
Over 27 Years of Customer Satisfaction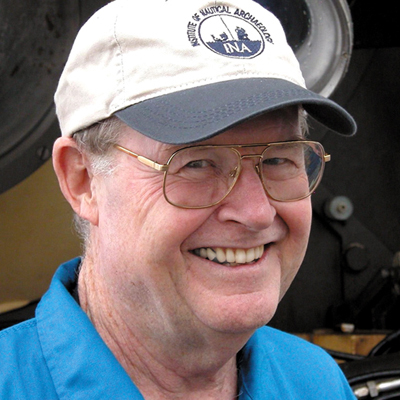 Dr. George Bass | Founder - Institute of Nautical Archaeology - Distinguished Professor Emeritus Texas A|M University
George F. Bass was the first person to excavate an ancient shipwreck in its entirety on the sea bed. Since 1960 he has excavated Bronze Age, Classical Age, and Byzantine wrecks. Founder of the Institute for Nautical Archaeology (INA), he is now Distinguished Professor Emeritus at Texas A|M University. He has been awarded the Archaeological Institute of America's Gold Medal for Distinguished Archaeological Achievement, an Explorers Club Lowell Thomas Award, a National Geographic Society La Gorce Gold Medal and the Society's Centennial Award, the J.C. Harrington Medal from The Society for Historical Archaeology, and honorary doctorates from Boğazici University in Istanbul and the University of Liverpool. In 2002 President George W. Bush presented him with the National Medal of Science.
"I visited submersible manufacturers in Europe, Asia, and North America looking for something suitable for us. It was recommended that I consider the SEAmagine Hydrospace Corporation in California. Our SEAmagine submersible funded by the Institute for Aegean Prehistory, and named Carolyn after the wife of Malcolm Wiener, founder of that institute, is practically perfect for our needs."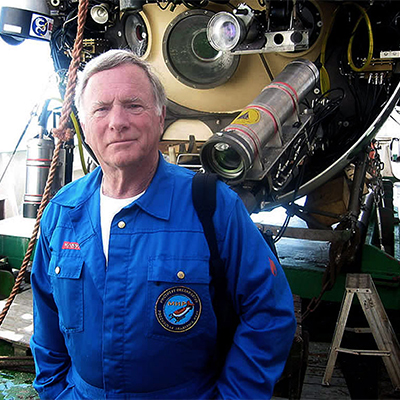 Dr. Don Walsh | President - International Maritime Inc
Dr. Walsh was named one of the world's great explorers by Life Magazine and was appointed by Presidents Carter and Reagan to the U.S. National Advisory Committee on Oceans and Atmosphere. Dr. Walsh was the first commander of the Navy's Bathyscaphe Trieste and in 1960 he and co-pilot Jacques Piccard dove the historical dive with the Trieste into the deepest place in the World Ocean, a depth of seven miles.
"For many years, SEAmagine has been involved with the design, construction and operation of manned submersibles. In addition, the company's leaders have been involved with a wide variety of professional activities in the general area of undersea vehicle operations. This dedication and broad experience in manned submersible development have put the company in an excellent position to expand its in-house training programs to encompass a full range of manned submersibles."
Submersibles Unmatched in Design, Construction, Performance and Reliability
SEAmagine's proven track record speaks for itself and our long history and the extensive usage of our subs over many years are the basis why our submersibles' designs, their fabrication, their reliability and their performance are superior to competing concepts.
"Even after more than 3000 dives performed since 2005 on our SEAmagine Sub, we have never lost a day due to technical problems!"

Shmulik Blum | Operations Director - Undersea Hunter Group - Costa Rica
27 Years of Customer Satisfaction
Not all submersibles on the market are the same. Incorporating elegance, style, and attention to detail, SEAmagine's latest submersible designs take a quantum leap in elevating the underwater experience for owners and providing great performance for professionals. Its submersibles have unmatched interior comfort and propulsion maneuvering agilities allowing for extremely close-up viewing of the underwater scenery as it unfolds before the passenger's eyes. The Aurora submersibles culminate SEAmagine's long-standing engineering expertise gained from an unsurpassed number of dives, with a perfect safety record. Different versions of its Aurora models with various sizes and weights are available and can be semi-customized to meet specific ships' arrangements or special owner requests.
It has always been clear at SEAmagine that its submersibles are to be focused on ease of use with minimal maintenance requirements and capable of operating at any time, any place, anywhere. A focus on quality, and a highly dedicated post-delivery service to owners, captains and crews, in the yachting, commercial, scientific, and defense sectors, is how the company earned its solid reputation for more than 27 years.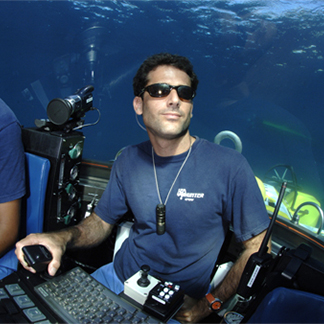 Shmulik Blum | Co-Owner of Deepsea Submersible - Operations Director Undersea Hunter Group
Shmulik Blum has been leading submersible operations for Undersea Hunter in Costa Rica since 2005 diving regularly at Cocos Island as well as leading numerous science and documentary expeditions to other remote international locations.
"We operate our SEAmagine sub from a support ship in the remote Cocos Island, 300 miles off the pacific coast of Costa Rica, and we normally conduct close to 350 dives a year. The secret lies in the design, the engineers at SEAmagine found smart and simple solutions to seemingly complex problems. The 360deg view makes the diving experience remarkable as well as making the piloting easy for the operator. Our base of operation is remote and our projects can take to various other remote locations, yet I know that if I run into a technical problem the engineers at SEAmagine will be there to help me and find solutions. If I had to choose to build a new submersible today, without a doubt I would choose SEAmagine."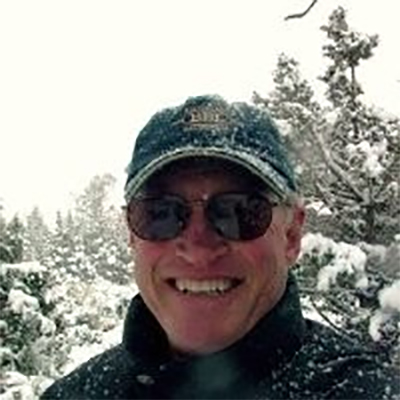 Kym Murphy | The Walt Disney Company
Kym Murphy was appointed to head Corporate Environmental Policy at The Walt Disney Company in 1990 and retired from that position in 2006. Mr. Murphy was responsible for developing company-wide policies and programs to assure Disney's active leadership in protecting and improving the environment throughout its business operations. He joined Disney in 1978 and his first seven years were spent at Walt Disney Imagineering, where he was project manager for the Land and Living Seas, which opened in 1986. His next role was that of Executive Show Producer for Walt Disney World's Typhoon Lagoon water park. Before joining Disney, he held management positions at Sea World, Marineland of the Pacific.
"I've been diving for more than 40 years and these SEAmagine subs ranks right near the top. Their system definitely provides a unique communion with the ocean. You all should be very proud of your efforts, especially the engineering simplicity."