3 Person Submersible with an Extra-Large Entry Hatch
The Triumph submersible model is a robust, and practical 3 person (1 pilot + 2 Passengers) submarine that offers an excellent field of view to the occupants. These subs have a large acrylic cabin that opens fully in half, as a clamshell, and allows for easy entry and exit for the passengers.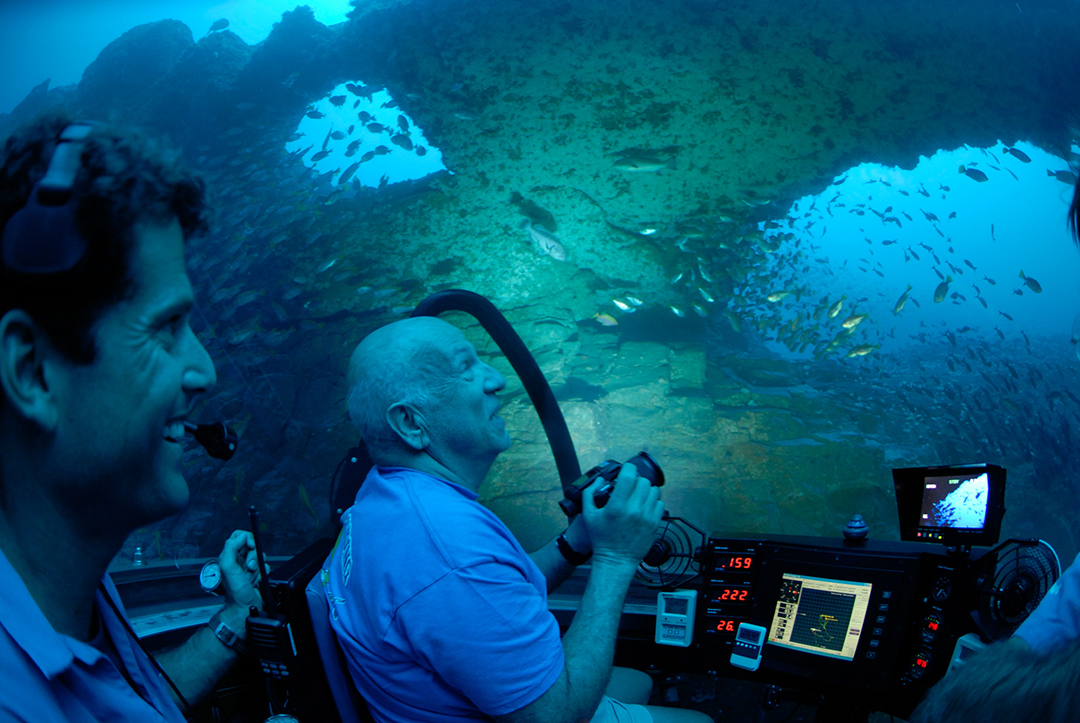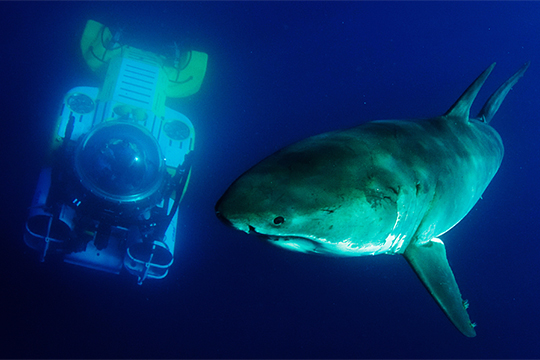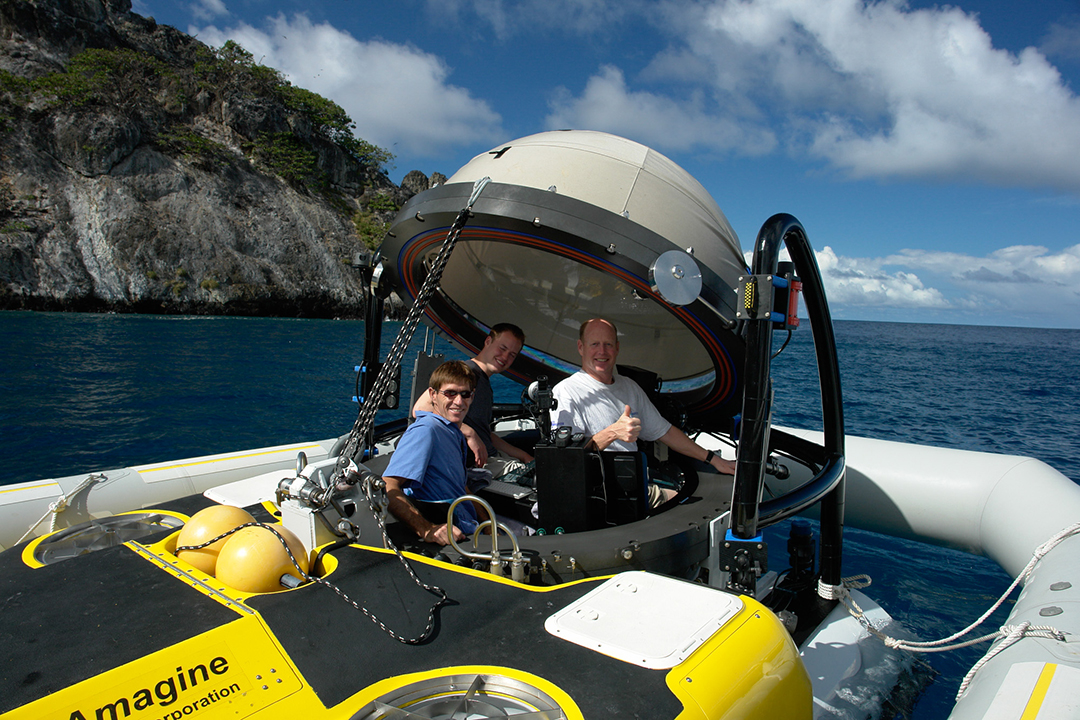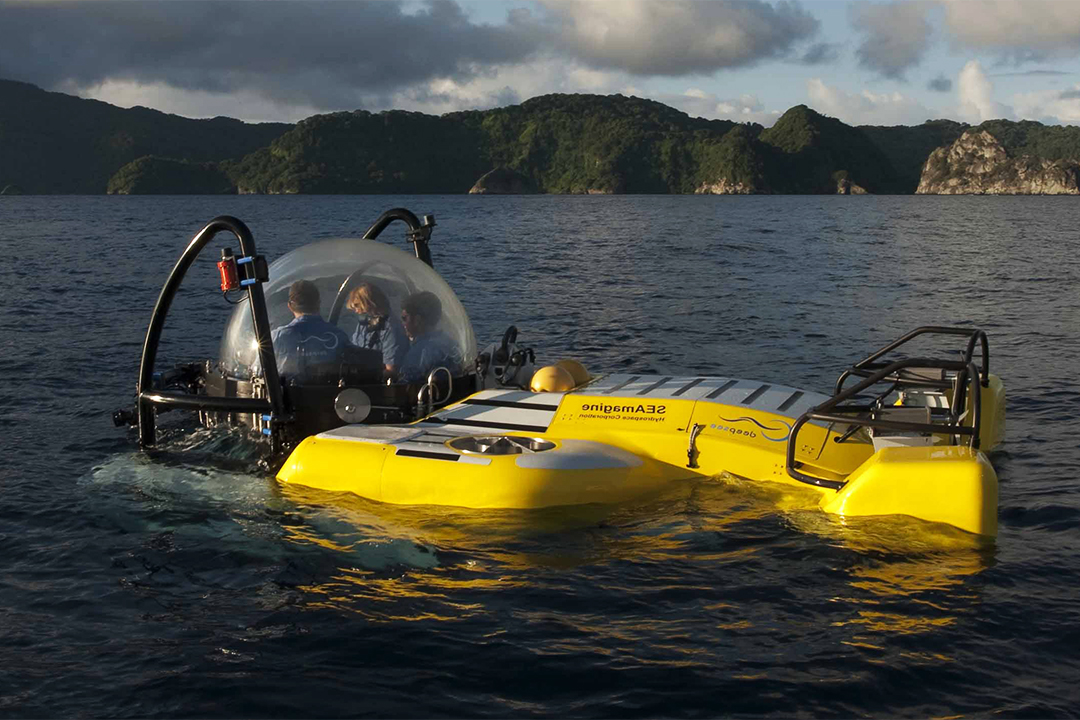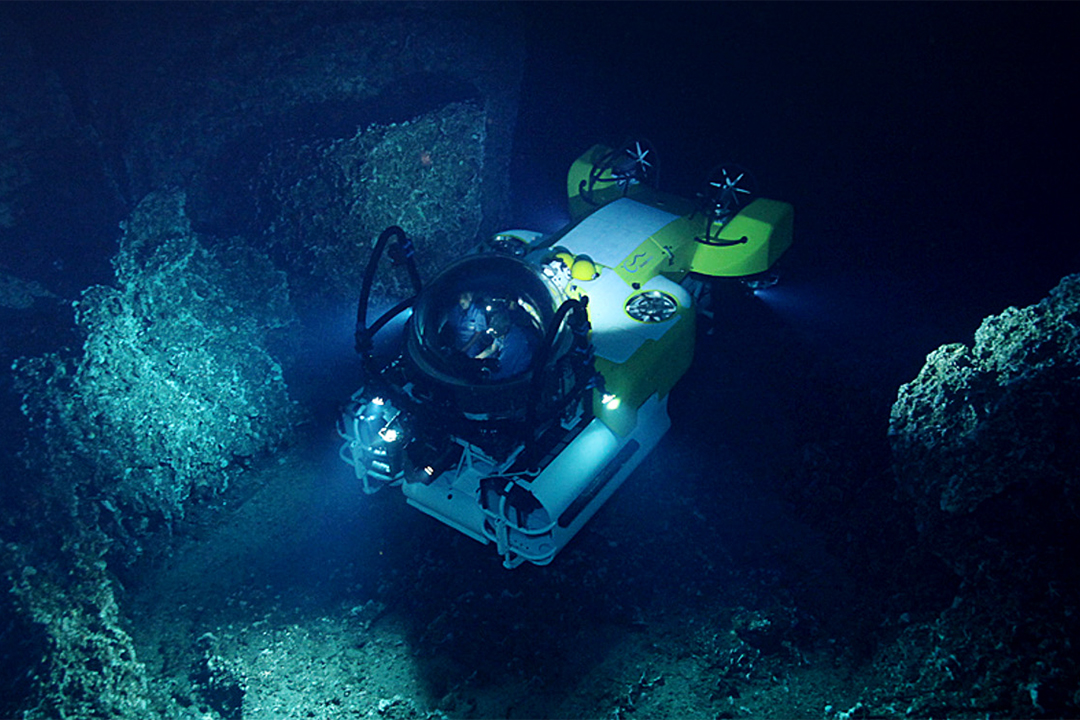 The Triumph model is a well proven 3 person submersible with an impressive track record in reliability and robustness after thousands of accumulated dives. These subs, as with all SEAmagine's submersibles, offer powerful propulsion, have a great boarding arrangement, robust construction, unmatched reliability, and can be equipped with a wide arrays of cameras, robotic arms, and scientific tools.
The Triumph Submersible
The Triumph 3 person submersibles are based on SEAmagine's patented flexible surface ballast system that provides these vessels a high freeboard and low draft when on the waters surface. At surface and underwater, the Triumph is highly stable sub that does not pitch or roll and offers smooth maneuver controls. The submarine has considerable spare buoyancy ballast that permits high payload recovery. Additionally, the sub can readily hover at a specific location and
accurately maintain its position, ideal for a for observations and underwater filming. These submarines feature an acrylic cabin with a clam shell design that fully opens in half offering a 1.53m hatch for comfortable boarding and exit. The cabin sits two passengers in the front of the sphere with the pilot seated in the center rear section. This cabin design offers the passengers a panoramic underwater view both overhead and directly below. The pilot and
passengers' great field of views are not obstructed by any overhead entry hatch proving a great underwater experience. These submarines have strong propulsion power and solid controls that allow the pilot to safely drive up close to reefs and seamounts and observe sea-life in incredible details. These subs can be equipped with a wide range of subsea equipment such as cameras, robotic arms and more.