Powerful and Compact 3 Person Submarine
Compact and lightweight in design, this 3-person (1 pilot + 2 passengers) personal submarine offers the most spacious interior and comfortable entry arrangement in its weight category. With a diving depth of 460m or 1000m, this model is ideal for fitting on ships with tight storage space and does not require a large launch recovery system.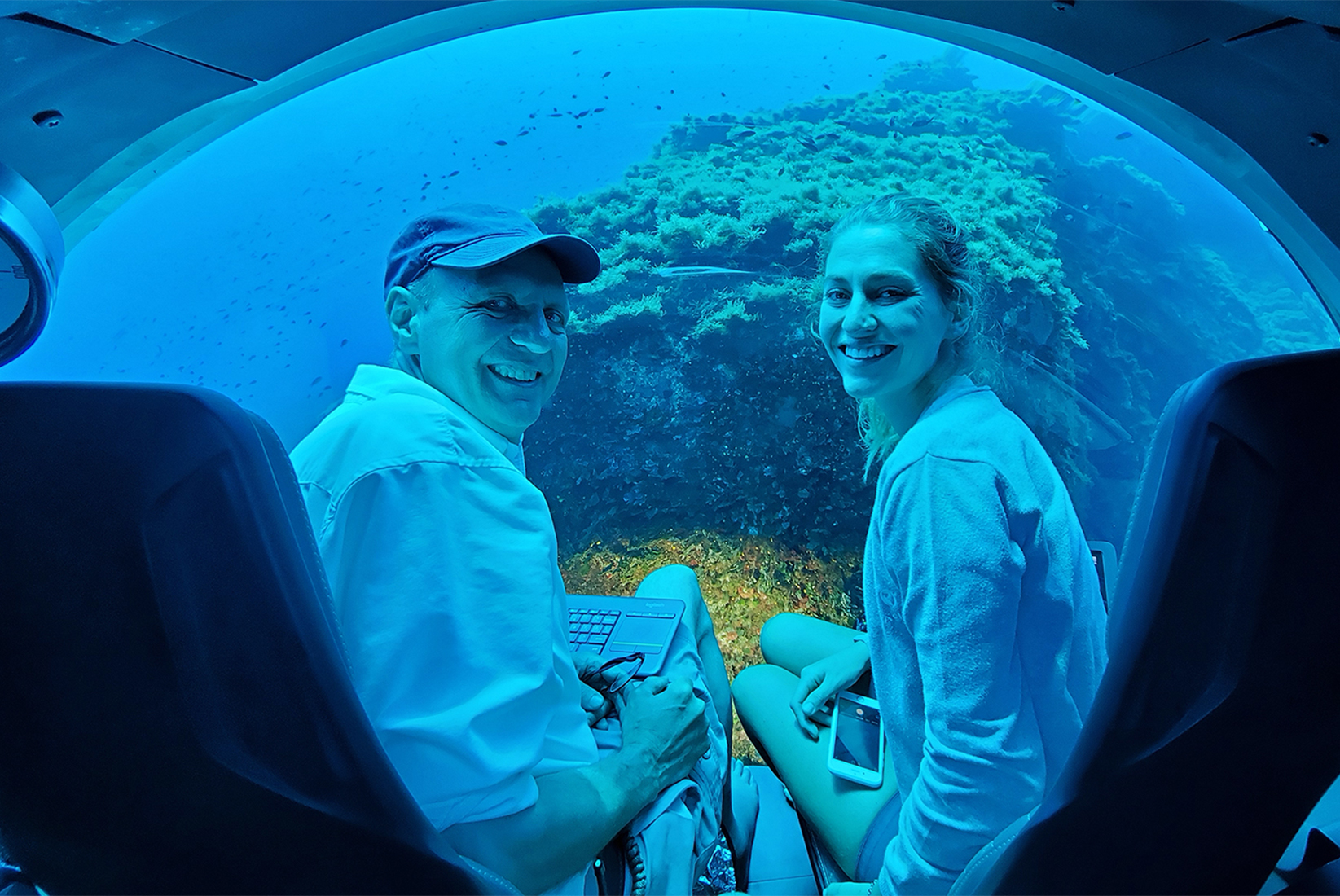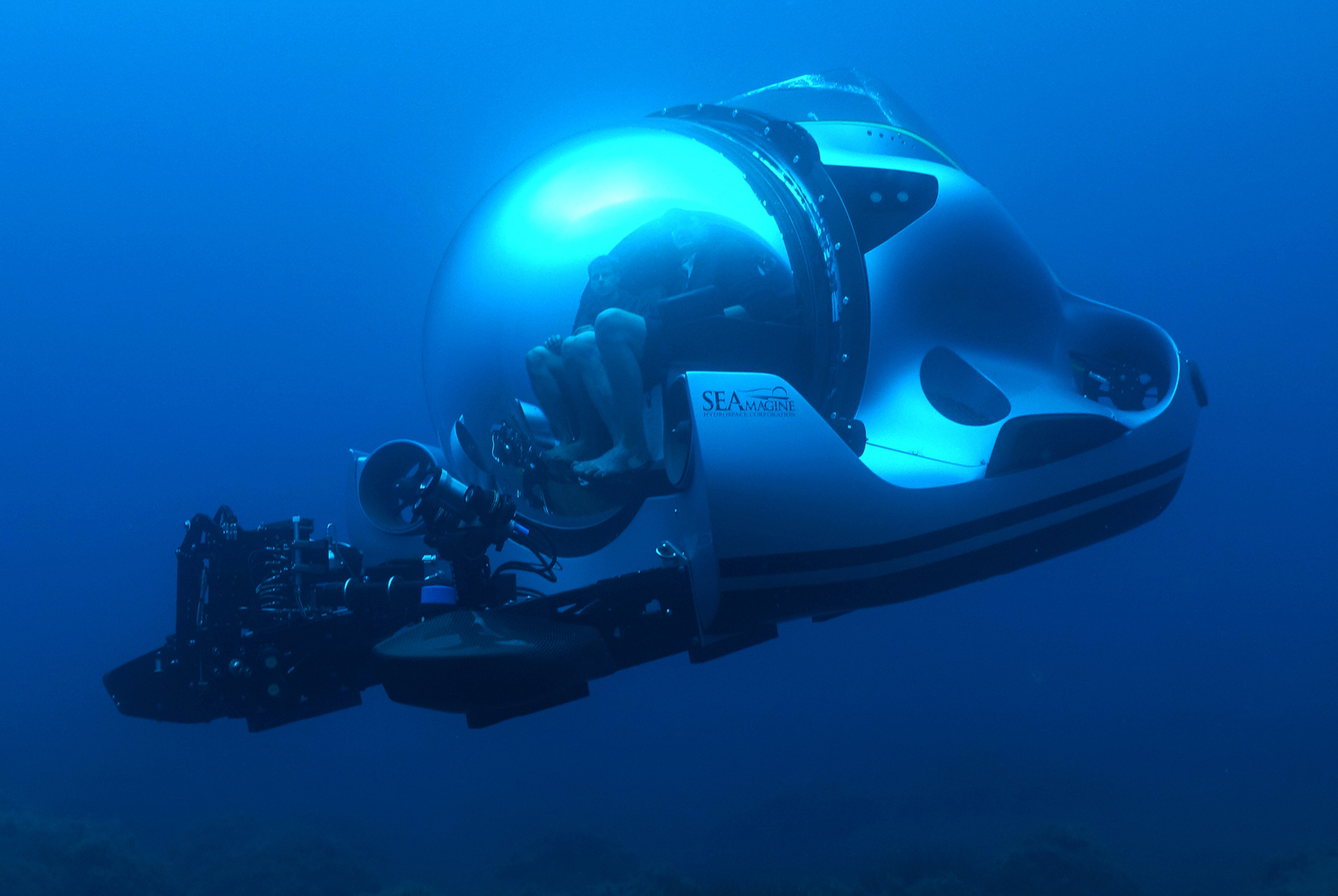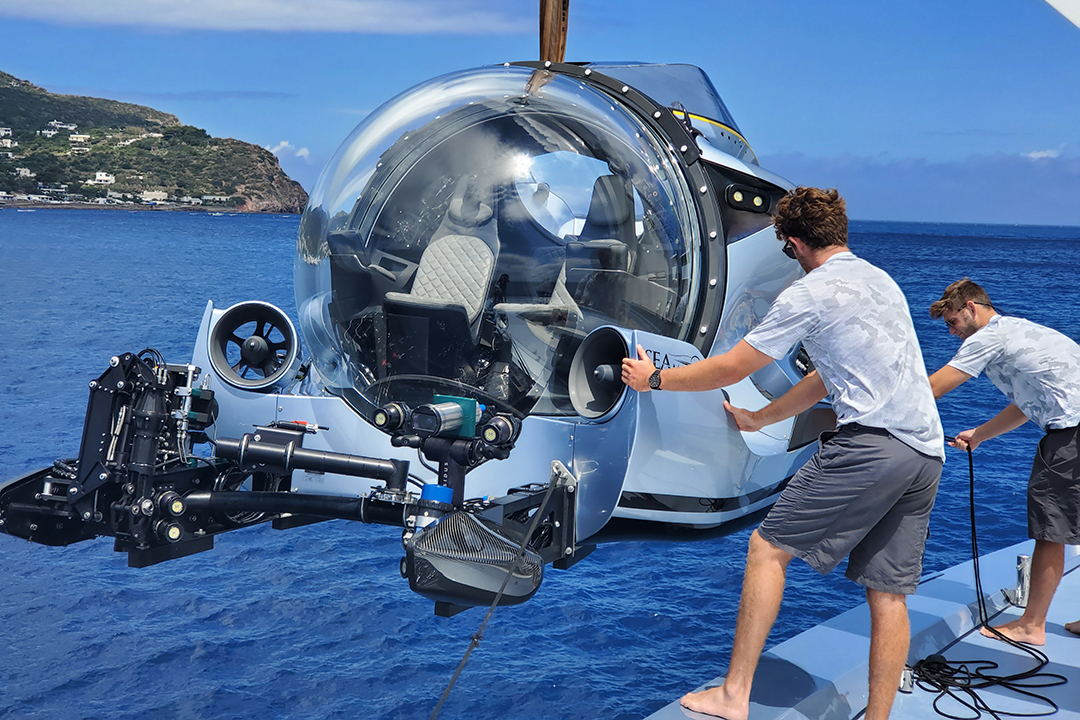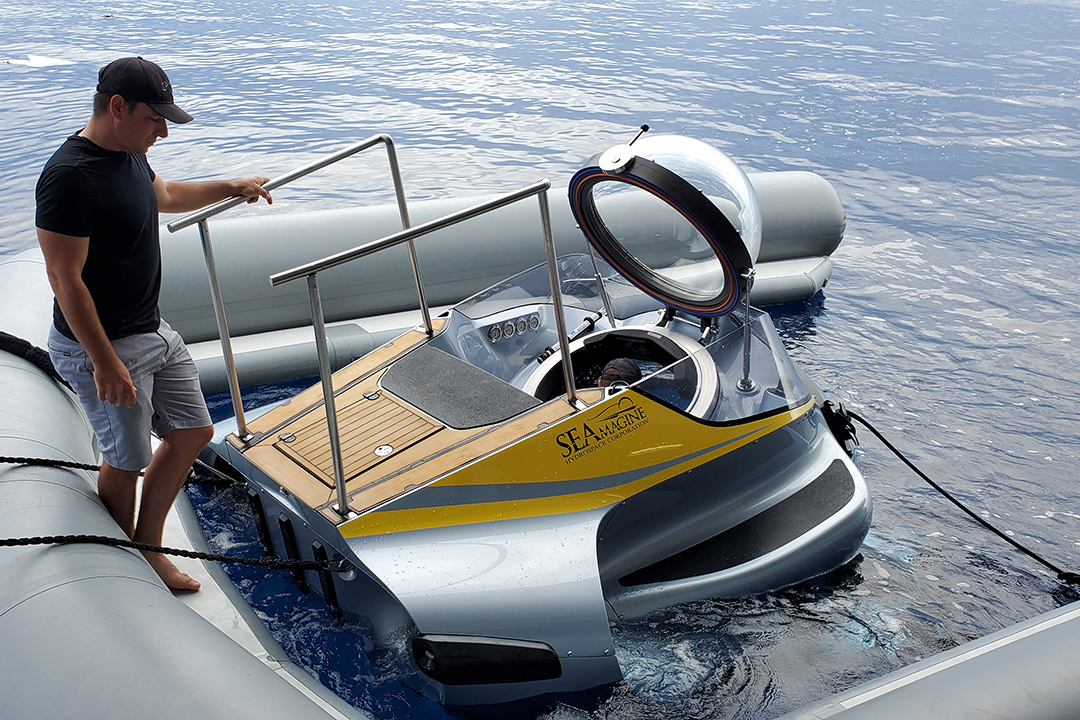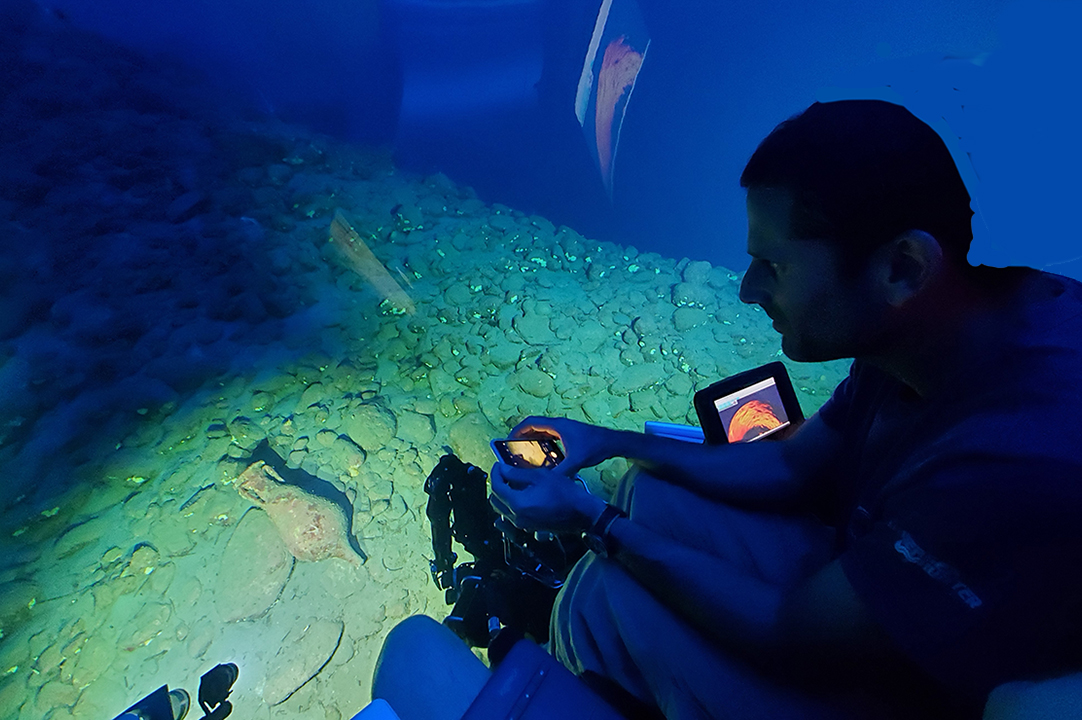 Compact in its external configuration while still spacious in its interior, this submersible has a low height and an even lower hoist point. To ensure safety and comfort during boarding, the sub's the top deck has fold-up handrails that guide passengers through an extra-large entry hatch to a staircase that leads them to their leather seating in the large front window area, featuring a panoramic view.
The Aurora-3C
The remarkable amount of space within the very large entry hatch and the roomy entry area inside the submarine hull is a standout feature unique to the Aurora-3C submersible which distinguishes it from any other, compact submarine designs in the same weight category. This Aurora submersible entry arrangement for passengers is superior to all other submarine concepts. The top deck, made of synthetic teak, offers an excellent boarding platform supported by two retractable hand rails on each side. A staircase leads passengers to the large entry hatch and two additional steps in the cabin extend the upper staircase all the way inside to the cabin floor.
Aboard the elegant, air-conditioned cabin, the two passengers are seated in the large front window while the pilot sits in the equally comfortable center-rear section. The passengers' custom seats are designed specifically for this particular submarine interior to maximize comfort while ensuring the optimum in ergonomics. Each passenger seat features a leather-covered side armrest equipped with a, high-tech, user-friendly computer screen. The main pilot controls and monitors are behind the front passenger seats to not obstruct or interfere with their views.
This private submersible is a fully electric sub powered by 6000m depth-rated pressure-balanced lithium-ion batteries representing the latest in subsea marine battery technology. The Aurora-3C's hydrodynamic design, equipped with six powerful propulsion thrusters, is controlled from a single joystick and offers ultra-high agility of movement underwater. The submersible is designed to be positively buoyant at all times and should all propulsion system be turned off, the vessel will always slowly float back to surface on its own due to its natural positive buoyancy. This feature makes the submarine intrinsically safe.