Aurora Submersibles' New Air Conditioning Systems
7000 BTU Air Conditioning System for All New Aurora Submersibles
May, 2022


SEAmagine just performed an upgrade on the air conditioning system of an existing SEAmagine 3 Person Aurora sub that has a 1000m depth rating and in the process the crew recorded just how spacious the sub's interior hull is. This video shows the interior while boarding the sub after it was launched and also shows some underwater views.

The larger SEAmagine Aurora subs' interiors are now equipped with a new 7000 BTU Air Conditioning system that can also act as a heater if needed. The Aurora environmental control system ensures that all the occupants are comfortable with respect to temperature and humidity throughout out the dive cycle, whether at surface or underwater.

An important point to ensure comfort in a submersible is to dehumidify the cabin's interior air and lower the dew point at which the metal hull section will show some condensation. The dewpoint of air is the temperature at which that air is saturated with moisture. The metal hull of a submersible becomes colder during a dive with the deeper colder water cooling it on the exterior and eventually making it cold enough to condensate the humidity on the inside. The Aurora subs have panels covering the metal hull section so that passengers are never exposed to the bare metal walls that could become wet as the air's humidity condensates. The large acrylic window of the Aurora offer great insulation and will not condensate during a normal dive and therefore remain dry.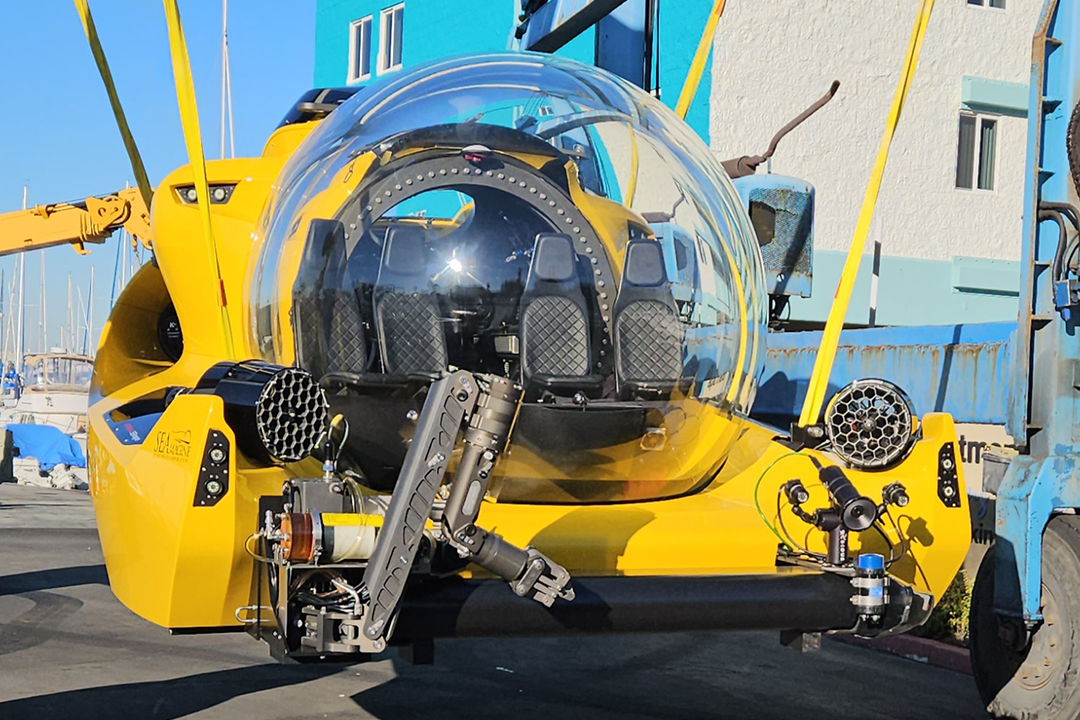 pin_drop
SEAmagine Hydrospace Corporation
2133 Porterfield Way, Unit A
Upland, CA 91796
USA
phone
General Inquiries
Office Tel: +1 909 626-6262
Email: info@seamagine.com
Los Angeles, California